Nikita Lukinov's performances took place in Wigmore Hall (London), Kings Place (London), Fazioli Hall (Italy), St. Petersburg Music House, Moscow Conservatory, Vaduz Rathaussaal (Liechtenstein). Nikita is a recipient of scholarships from Voronezh's State government "For outstanding cultural achievements", the National Artist of Russia V. Ovchinnikov, the International Academy of Music in Liechtenstein, Drake Calleja Fund, Robert Turnbull Piano Foundation. Nikita is one of the musicians at the Talent Unlimited scheme in London.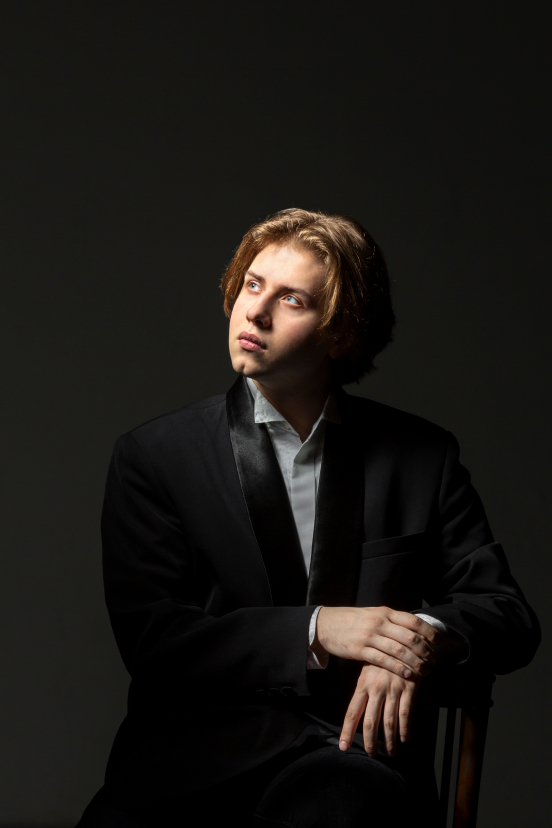 Nikita's most recent awards include:
1st Prize at the "Sheepdrove" UK Intercollegiate Competition, 2021;
Governor's Prize for the most outstanding recital in RCS Piano Department, 2021;
2nd Prize at the Franz Liszt Center International Piano Competition, Spain 2021.
In Summer 2021 Nikita participated in the "Verbier Festival" in Switzerland. In 2020 Nikita Lukinov was appointed as "Emissary of the Muses" of San Antonio, State of Texas.
A disciple of the Russian Piano School Nikita Lukinov has started his musical education with Svetlana Semenkova, an alumna of Dmitry Bashkirov, at the age of six in Voronezh, Russia. Nikita's first significant success was a Grand-Prix at the 2010 International Shostakovich Piano Competition for Youth in Moscow. This led to a debut with a symphonic orchestra was at the age of 11. Other achievements include 1st place in the Inter-Russian piano competition for young pianists, Finalist of an International television competition for young musicians "Nutcracker", 1st place in the Inter-Russian Concerto competition, where he performed a Chopin piano Concerto 1 op.11 with the Voronezh Philharmonic Orchestra at the age of 14.
After studying in Russia Nikita won a full scholarship to continue his education at The Purcell School, a specialist music school in Greater London, with Prof. Tatiana Sarkissova, an alumna of Dmitry Bashkirov. In 2017 Nikita won a full scholarship to study at the Royal Conservatoire of Scotland, where he is pursued his Bachelor of Music Degree studying with Prof. Petras Geniušas, an alumnus of V. Gornostaeva. From September 2021 Nikita pursues Master of Music degree at the Royal Conservatoire of Scotland on a full scholarship from ABRSM with Petras Geniušas.
So far Nikita has had masterclasses with maestri András Schiff, Klaus Hellwig, Dmitry Bashkirov, Dmitry Alexeev, Steven Osborne, Kirill Gerstein, Olga Kern, Noriko Ogawa, J-F. Bavouzet, Vladimir Viardo, Dang Thai Son, Aaron Shorr, Yaron Kohlberg and others.